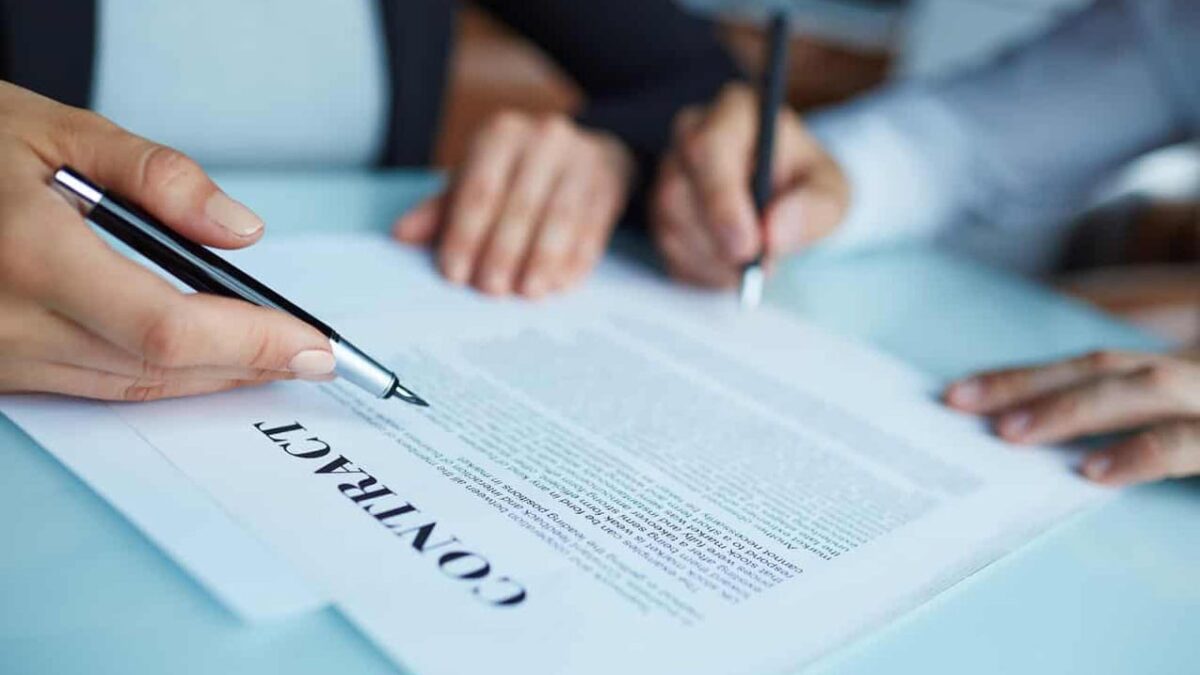 Maximizing Compliance, Performance And Value In Contract/Agreement Administration
Objective:
​
The Workshop on Best Practices in Contract Administration aims to equip participants with comprehensive knowledge and practical skills to effectively manage contracts throughout their lifecycle. Participants will gain a deeper understanding of contract creation, execution, monitoring, risk management, and termination/renewal processes, enabling them to optimize contract outcomes and minimize potential risks in their respective organizations.
Target Audience:
This Workshop is suitable for professionals involved in drafting, signing, overseeing, managing business Contracts/Agreements. Anyone working in Business Development Procurement, Legal Departments, Project Management, Vendor Management, Trade Facilitation and Compliance. Directors in public service are particularly encouraged to attend.
Course Outline:
1. Introduction to Contract Administration:
• Definition and importance of contract management.
• Understanding different types of contracts and their applications.
• Key stakeholders and their roles in the contract management process.
2. Contract Creation and Negotiation:
• Preparing clear and comprehensive contracts.
• Essential components of a well-drafted contract.
• Best practices for contract negotiation and achieving win-win outcomes.
3. Contract Execution and Performance Monitoring:
• Implementing contracts effectively.
• Establishing key performance indicators (KPIs) and monitoring progress.
• Identifying and addressing potential performance issues.
4. Risk Management in Contracts:
• Identifying common contractual risks and challenges.
• Mitigating risks through effective contract language and clauses.
• Strategies for handling contract disputes and conflicts.
5. Change Management and Amendments:
• Understanding the need for contract amendments.
• Proper documentation and communication during contract changes.
• Ensuring compliance during contract modifications.
6. Leveraging Technology for Contract Management:
• Introduction to contract management software and tools.
• Integrating technology for streamlined contract administration.
• Best practices for choosing and implementing contract management solutions.
7. Contract Renewal and Termination:
• Evaluating contract performance for renewal decisions.
• Preparing for contract termination and exit strategies.
• Renewal negotiation and ensuring a smooth transition.
8. International Trade Contracts
• Unique considerations and challenges when dealing with contracts across international borders.
9. Dispute Resolution:
• Strategies for resolving contract-related disputes and disagreements.
• Alternative dispute resolution methods, such as mediation and arbitration.
10. Case Studies and Practical Examples:
• Real-world scenarios and case studies illustrating contract administration challenges and solutions in trade-related sectors.
Takeaways:
Upon completion of the Workshop, participants will have gained the following:
• A comprehensive understanding of contract management principles and best practices.
• Practical skills in contract drafting, negotiation, and execution.
• Proficiency in identifying and mitigating risks associated with contracts.
• Knowledge of contract management technology and its application.
• Strategies for effective contract renewal and termination.
Our Methodology:
Our programs are conducted through a mix of interactive workshops, combining instructor-led sessions, group activities, real-life case studies and group discussions. Participants will be encouraged to share their experiences and challenges, allowing for a practical learning environment.
ADMINISTRATIVE DETAILS
In determining our fees, attention is paid to the time investment for the bespoke planning, design, development and delivery of  our solutions.
Participant Fee: $3,500.00 (Three Thousand, Five Hundred USD only) net. This includes our professional fee, meeting venue, courseware, certificates, training bag, writing materials, sourvenir and workshop photograph for each participant.
Program Duration/Date: The program will span over a period of Five (5) days; beginning on 18th until 22nd September, 2023
Program Location: Doha, Qatar. Venue information will be communicated to paid participants.
OUR CONTACT INFORMATION
All enquiries and correspondences should be forwarded to:-
Sao Koopman Limited
Wilflox Plaza, No. 2, Alimoh Abu Street, Wuye, Abuja – Federal Capital Territory,Nigeria
Telephone: 08059022431, 08036789341
Email: [email protected] ​Website: www.saokoopman.com
ESAMI– Trade Policy Training Centre in Africa (Trapca)
Trapca House – Esami Road,
P.O. Box 3030 – Arusha, Tanzania
Website: https://www.trapca.org/